Overview
I am what you might call an "average adventurer." I'm not on the trails every day, but I do enjoy the occasional escapade. With the warmer weather approaching, I was looking for a shoe that was able to accommodate my summertime adventures, something that could be worn casually and actively—from the streets to the beach to the classroom. I found what I was looking for in the
Chaco Z/2 Classic Sandals.
Chacos have been popular among adventurers and non-adventurers alike for many years. They seem to be growing in popularity among young adult/college-aged students, but they were originally designed for rafters. The Z/2 Classic is an improvement on the Z/1. Most notably, the Z/2 features a toe loop. Its simple design features adjustable straps, a textured footbed, a durable midsole, and a gripped rubber sole.
Clearly, my Chacos have enjoyed their share of outdoor adventures!

Specifications
Upper: [straps] polyester jacquard webbing, [heel risers] high-tensile webbing
Midsole: LUVSEAT (polyurethane)
Footbed: textured polyurethane, antimicrobial treatment
Sole: non-marking ChacoGrip rubber (3.5mm lug depth)
Highlights
Chacos sport a stylish yet classic design. They have versatile uses, from hiking and camping to walking around town. I've worn my Chacos everywhere from outdoor trails to the office.
The toe loop is perhaps the biggest reason to purchase the Z/2 over the Z/1. The loop provides an extra area of support and security. If you don't want the loop, just push it down! You'll be glad you chose the option of a toe loop.
Multiple band options ensure that your pair of Chacos is one-of-a-kind. My design is Metal, which is more conservative. However, the strap designs range from simple to flashy.
People love Chacos for their comfort. I am able to wear these sandals for prolonged periods of time, and during the warmer months, it feels nice to give my feet a break from constrictive shoes. The footbed is antimicrobial, which prevents foot odor (that's a real plus!).
Each pair has a lifetime warranty, and if you ever find yourself wanting to restore an older pair of Chacos, their ReChaco repair program allows you to pay a modest fee and have your straps and/or soles replaced rather than purchasing a new pair.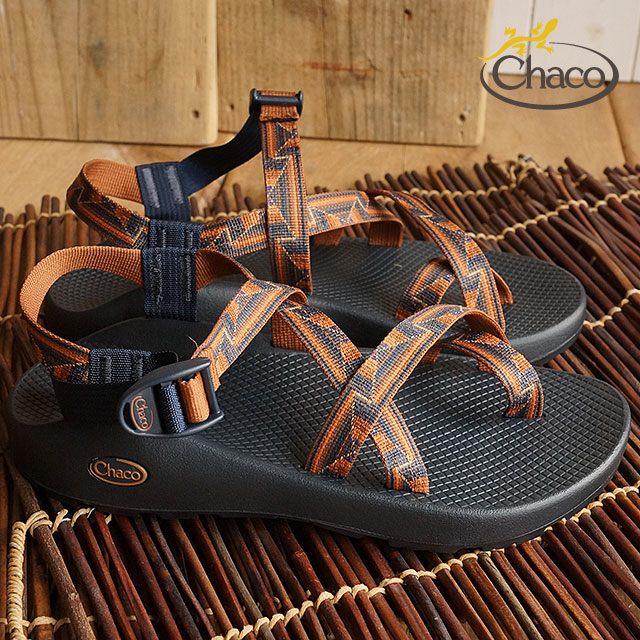 Lowlights
Sand and other debris can get into the straps and holes and make it difficult to readjust. You'll have to learn how to "floss" your shoes (see the Internet for more help).
Depending on your usage, the shoes can wear down fast. The back sole will wear down, and the straps will fray from rubbing against each other. That's why the ReChaco program is so great.
The straps are difficult to adjust once you first buy them. Thankfully, though, there exists a host of online tutorials, and many outdoor sporting goods stores will even adjust them for you in-shop!
The shoes can be expensive for some people's budgets (around $100), and given cheaper "knock-offs" available on the Internet, the name brand may not be necessary. Nevertheless, the quality makes it worth every dollar.
Conclusion
Here are my overall ratings for this product (on a five-star scale):
Functionality: ★★★★☆
Design: ★★★★★
Value: ★★★★☆
While some people may find Chacos utterly disgusting, I think that they are a versatile, sharp addition to any person's wardrobe—whether a professional outdoorsman or an average person like me. (Perhaps consider
not
following the "Socko" trend of wearing Chacos with socks.) They can be paired well with most summer wardrobe items, and they are incredibly comfortable. You can't go wrong with a pair of Chacos!
Buy it today!