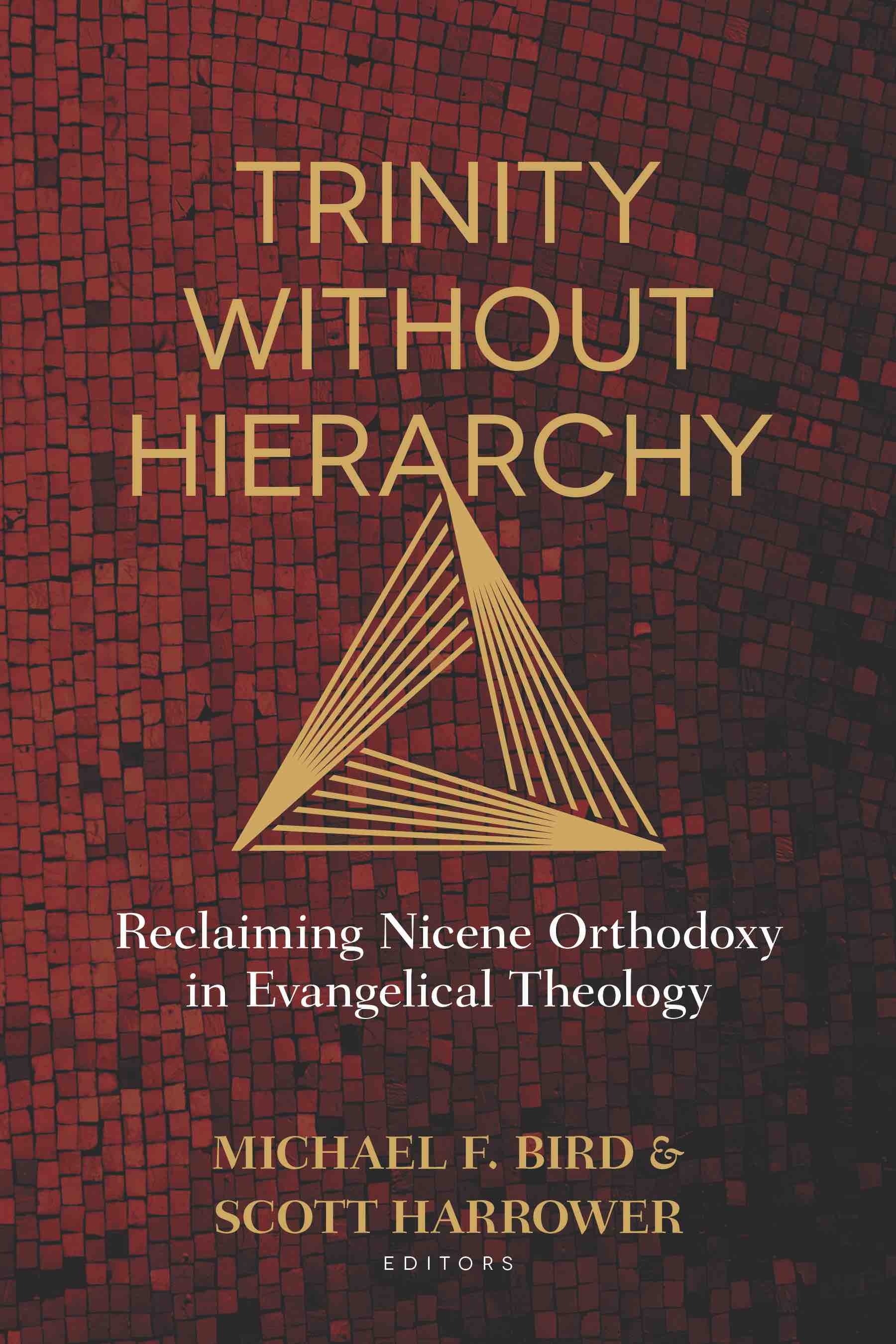 Some recent evangelical trends have insisted that the Son is subordinate to the Father. It is in response to such complementarian theologians that the contributors to
Trinity Without Hierarchy: Reclaiming Nicene Orthodoxy in Evangelical Theology
(Kregel Academic, 2019) write. Edited by Mike Bird and Scott Harrower, sixteen respected theologians from around the world have come together to rescue the doctrine of the Trinity and reclaim the Nicene position, that all persons of the Trinity are co-eternal and co-equal.
The first essays introduce the doctrine of the Trinity from a New Testament standpoint, followed by a set of essays that trace Nicene Trinitarianism through church history, from Athanasius to the Reformers to Pannenberg. Although written with varying levels of difficulty—from introductory surveys to advanced theological treatments—each essay is short and digestible. The implications of the doctrine of the Trinity meet the challenges of modern evangelicalism, particularly surrounding gender roles. While the authors take both complementarian and egalitarian viewpoints, they are united in their belief that an orthodox view of the Triune God is essential for faithfulness to the Gospel.
In sum, this is a terrific and much-needed defense of classical Trinitarian theology. Bird and Harrower have brought together some of the brightest minds to retrieve an orthodox position on an unfortunately contentious issue. It should be essential reading for students, pastors, and professors who are interested in the contours of Trinitarian theology and its implications for a changing world.
(A complimentary review copy was given in exchange for an honest review.)